Gidlöf's farm in Salsjön
On this farm in Salsjön Anders Gidlöf and Erika Kristina Vikander lived with their family between 1895 and 1905.
Anders and Erika Kristina had moved here in 1895 from Anders parentalhome in Gideåberg. With them were their children Emil Andreas, Margareta Johanna, Per Helmer, Brita Kristina, Lydia, Albert and Bror.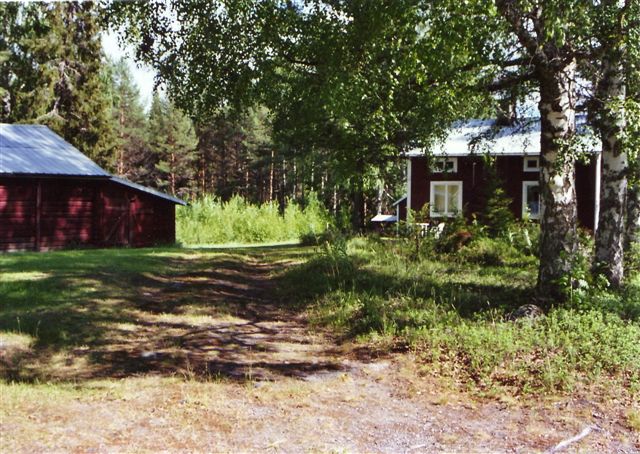 Idyllic picture of Gidlöf's farm in Salsjön
At Salsjön following children were born: Hulda (1896), Helga (1896), Ada Erika (1898), Emma Alida (1899), Jonas Algot (1901) and Signhild (1903)
Anders was written as a farmer at Kungsgården-Marieberg AB on 4 5/16 seland. It's approximately 2 hectare or 5 acres.
The Family returned to Gideåberg in 1905, after they had lived here for 10 years.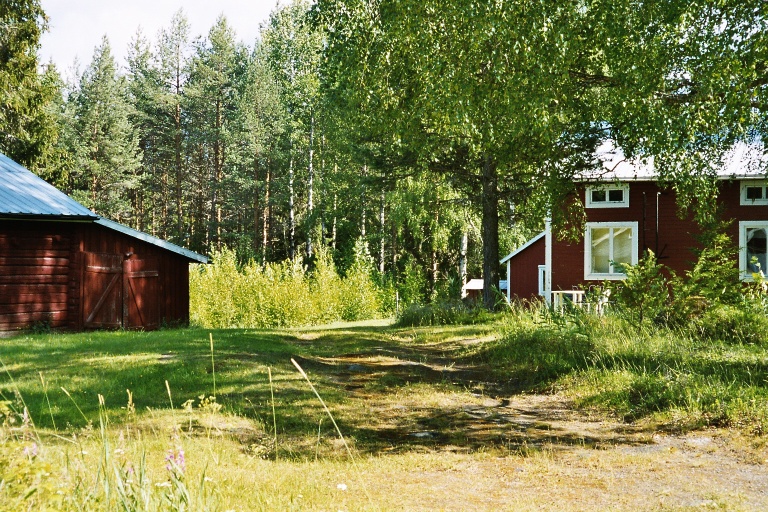 An other photo of the Gidlöf's farm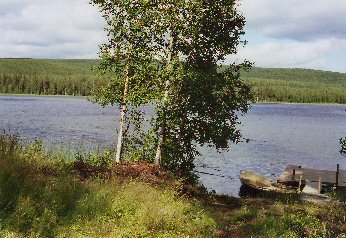 Lake view.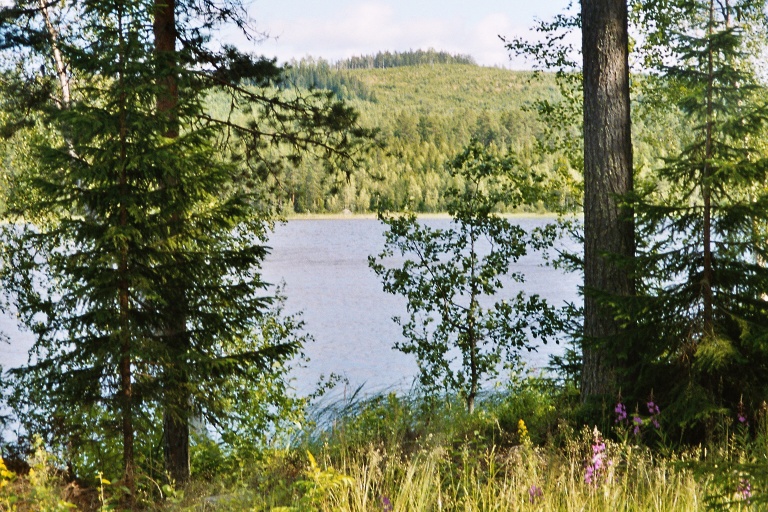 Lake Salsjön.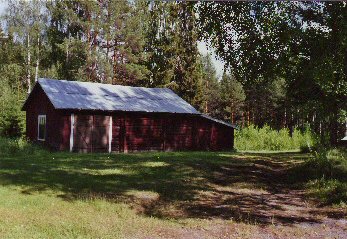 The barn
Inger found the initials H GD carved on the wall on the barn and wouldn't one want to believe that perhaps Hulda or Helga is the one to have written her initals?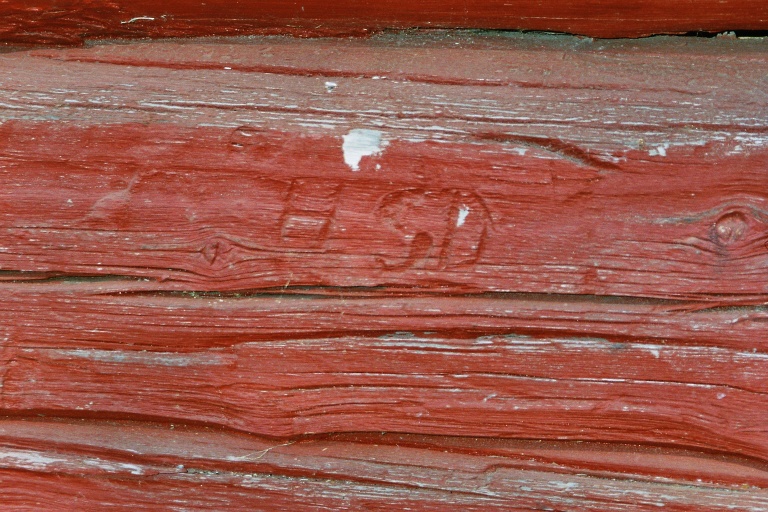 The Initials
A Big Thank you to Karl-Erik Fredriksson and Inger Nemeth who have been out to Salsjön together and who have taken these wonderful pictures.
You are both wonderful and indispensable in this research for the Gidlöf's, thank you once more.

Sincerely, Tina

July 2006