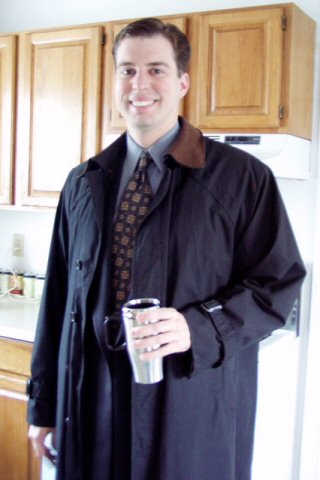 John Whiting Alden

Then they settled down in Ohio for 22 years and raised two children.
Their son John Whiting Alden who was born Feb. 5, 1971 in Bellefonte, Pennsylvania, and their daughter Ann Elise Alden born Sept 27, 1973 in Tunkhannock Pennsylvania.

In Ohio, Leanne worked as a personnel consultant helping companies train their employees. John worked for a large corporation that makes products for the home and family like soap, toothpaste, paper towels, and some medicines and foods. It's called Procter & Gamble.

When their children finished college, John retired.
They sold their home and its contents and took up traveling full time. They bought a large motor home. It was 40' long, 14 feet high, and 8.5 feet wide. That's about three times the size of a European style caravan.