Karen and Fred
Beaujot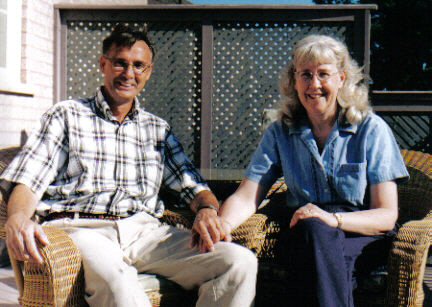 Fred and Karen
Photo taken 2001
Karen was born February 6, 1949 and she is the grand child of Brita Kristina Gidlof and the oldest daughter of Irma Katarine Andersson and Sulo Korpela. Karen has got three siblings, one brother and two sisters.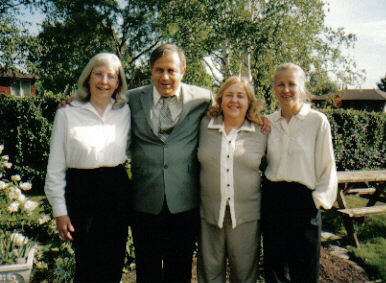 Korpela Family 2001
The siblings - Karen, Kalvin, Andrea, and Adrienne
Presently, Karen lives in Aurora, Ontario, Canada with her husband of thirty-three years, Fred Beaujot.

She works out of her home teaching piano lessons. The name of her studio is the Irma Andersson Piano Studio in honour of her mother, who was also a piano teacher.

Karen studied music at University for six years. In around 1980, she visited Hulda Gleason in Portland, Maine while attending the Kodaly Centre of America, NewBedford, Massachusetts.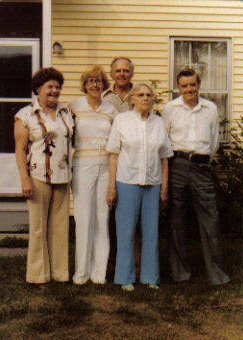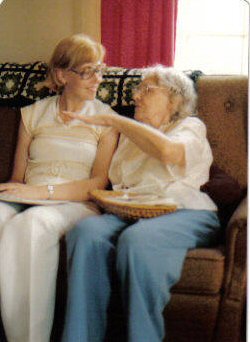 Arlene, Karen, Hilding Karen and Hulda
Bill and Hulda.



Karen and her husband own a Bed and Breakfast in Port Elgin, Ontario on Lake Huron.




**We welcome all Gidlofs to our place!!**



Presently, we are considering changing the name of our establishment to match the names of the two boats that Brita Kristina used to come to America (Calypso and Cymric).
But for this year, the two buildings can be seen on Mill Street suites and the Alley Cat Cottage

For those wishing to contact me who do not have a computer, my address is 19 Stemmle Drive, Aurora, Ontario, Canada, L4G 6N3. Telephone 905-841-7364.






** Article written by Karen Korpela-Beaujot**
May 2006



A big thank you to Karen for sharing this wonderful information about yourself and your family.

Sincerely,

Tina

Back to Karen