Gleason Family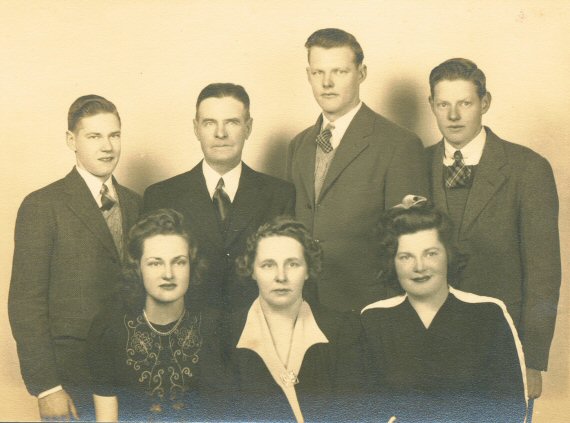 1942
Photo taken just before Hilding and Edward went to WWII.
Standing from left: Edward, William Valentine Gleason, William Anthony, Hilding.
Sitting: Rita Maria, Hulda Gidlof Gleason, Arlene.
Hulda and William was married 31 December 1918 in Portland, Maine. Hulda Americanized her name to Hilda when she arrived in the U.S. but I'll continue calling her Hulda in this text.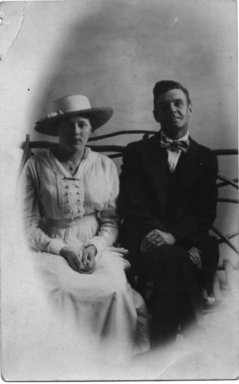 Hulda and William





According to the 1920 Cencus in Maine, Hulda and William were living at 64 Kellogg Street, Portland, Cumberland, Maine and they had got their first child, their daughter Rita.

Hulda and William had four more children together, William Anthony, Arlene, Hilding and Edward, all born in Maine.

Huldas older sister Brita Kristina moved to Canada. In 1923 Huldas twinsister Helga emigrated to the US and she first came to Hulda and her family in Portland, Maine. Later she also moved to Canada, where she settled near Brita Kristina.

In 1925, Hulda and William bought a home and resided at 54 Cole Street, South Portland, Maine, until after William died in 1968. South Portland is a suburb of Portland. The house was built in 1920.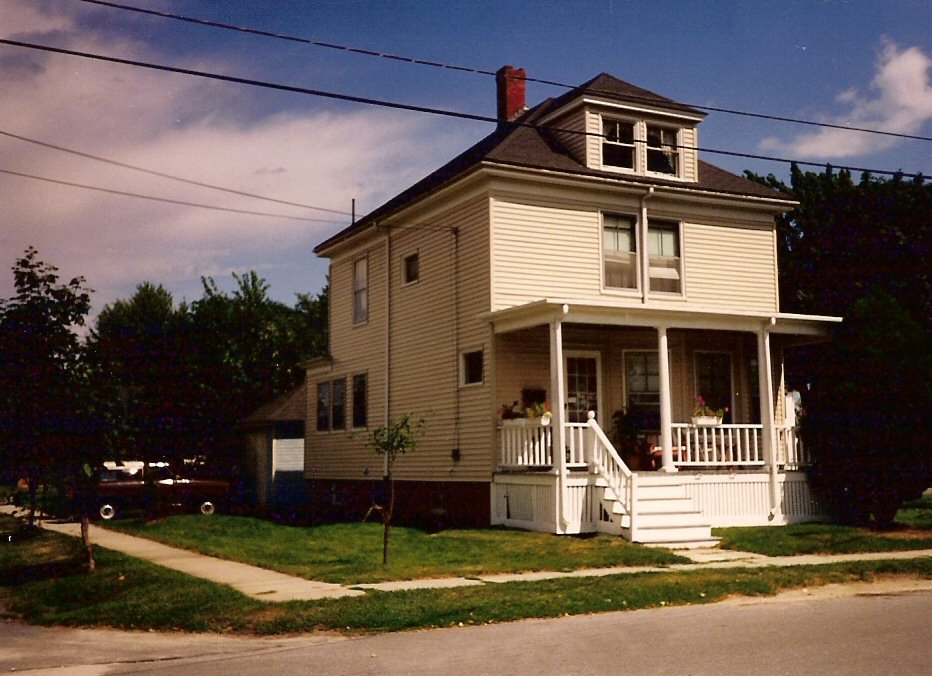 Gleason's house at 54 Cole Street in South Portland
Huldas husband William, or "Bill" as he was known as, worked his entire life at the railroad. Hulda and William's granddaughter Glenice has told that William was very meticulous and took great pride in his railroad uniform and his railroad hat. People used to ask him how he made his hat so perfect!
After Highscool he had went to work for the Grand Truck Railroad, which was a "go-between" between the Canadian National Railroad in Maine and the Maine Central Railroad. He later work for and retired from the Maine Central Railroad. Both railroads worked out of the same "yard". William retired from the railroad when he was about 65 years old. Two of the sons followed him into the railroad, Edward and Hilding and they worked for the railroad for many years.

Glenice describes her grandparents as kind, gentle and wonderful persons who never raise their voice to anyone and whom they all adored. Not that their life was easy or perfect, but their home was always a haven for a grandchild to visit. Glenice remembers that William used to "play at" doing a dance, called "the soft shoe". It was rather like a tap dance and was, apparently, popular in early 1900's. He would dance with his grandchildren and he would do this "soft shoe" and Glenice can still see him smiling at them as he twirled them around.

William died June 1 in 1968, 82 years old.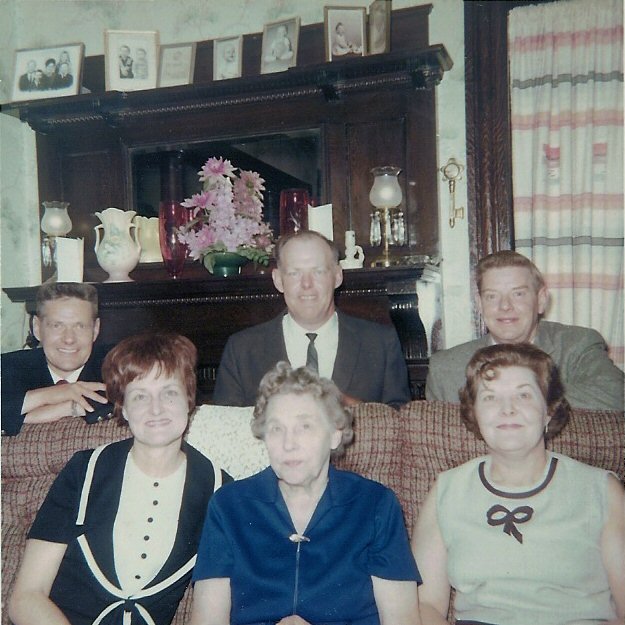 Hulda and her 5 children in the living room of Hulda's house about 1968.
Left row, back: Edward, William A, Hilding. Front row: Rita, Hulda, Arlene.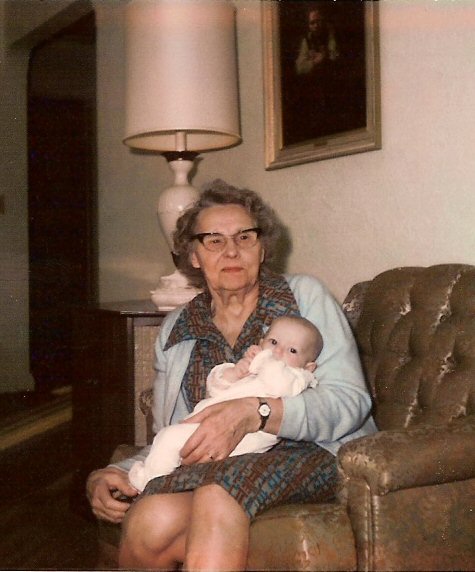 Hulda with her great grandchild Leigh in 1970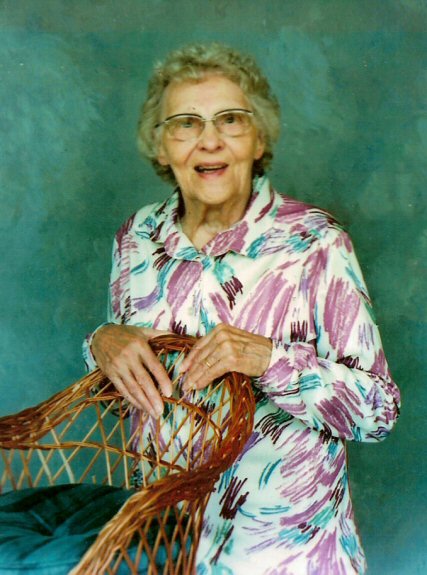 Hulda photo taken circa 1980




Hulda never saw her native country again and she finally died August 12 in 1991 at the respectful age of 95 years. Hulda and William are buried side-by-side in Forest City Cementery, Walnut Avenue, South Portland, Maine.

A big thank you to Glenice for sharing these wonderful pictures and information about Hulda and her family.

Sincerely,

Tina






Back to Hulda

Back to William