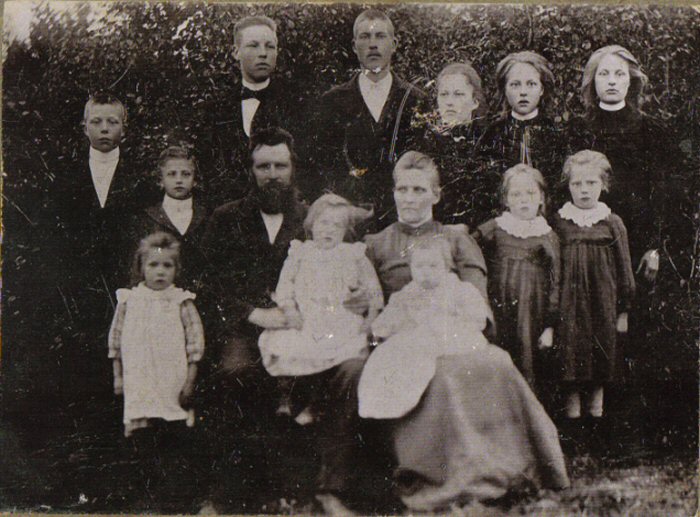 Gidlöf family
about 1902


Back row from left: Per Helmer (1884), Emil Anders (1879), Margareta Johanna (1882), Brita Kristina (1886), Lydia (1888).
Middle row from left: Johan Albert (1890), Bror Otto (1893), Anders Anderson Gidlof (1854), Erika Kristina Vikander Gidlof (1860), Hulda and Helga (1896).
In front, from left: Ada Erika (1898), Emma Alida (1899), Jonas Algot (1901).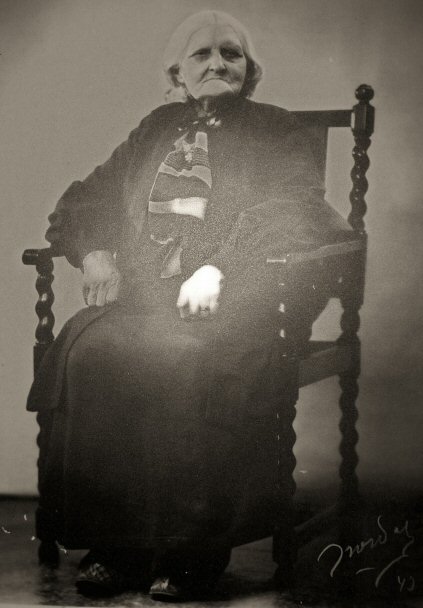 Erika 80 years old
1940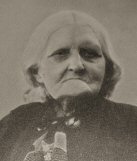 Lydia, Emil Andreas, Per Helmer, Johan Albert, Bror Otto and Jonas Algot.
The siblings together at their mother Erika Kristina Wikander Gidlöf's funeral in 1943.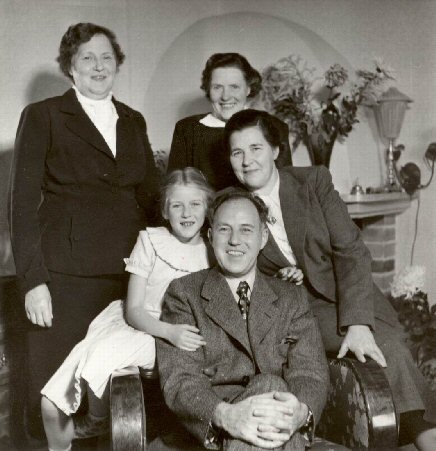 From left: The siblings Lydia, Emma, Ada and Jonas Algot with his daughter Birgitta next to him.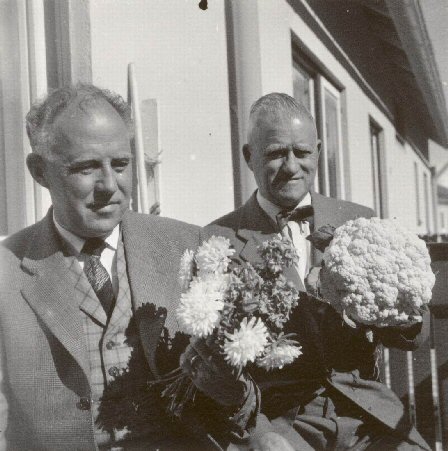 The brothers Jonas Algot and Bror Otto.